LEGAL AND TITLE SERVICES, REDEFINED
HASSLE-FREE AND FLAT-FEE BILLING
PRIVATE PLACEMENTS & DEAL STRUCTURING
Assisting private funds and startups navigate & complete private placement deals, both corporate finance and syndicated real estate.
Title Insurance & Closing Services
When purchasing or selling a property, why not use our experienced closing attorneys to handle your transaction?
Representing clients on everything from basic business transactions and formations to complex corporate matters.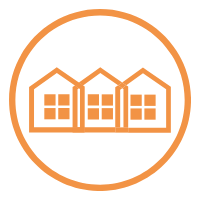 However simple or complicated your real estate matter might be, our attorneys will guide you every step of the way.
Whether it's securing our clients as they raise funds on their next startup or real estate venture or making sure a deed restriction does not impede on the client's intended use when they are purchasing an asset, we're dedicated to getting results for our clients.
We take time to understand the value of your investment, the complexity of your legal matter, and the ultimate goal you are trying to achieve. We pride ourselves on being meticulous, tenacious, and cost-effective problem solvers; we are a team of hands-on attorneys and deep thinkers with a proven track record of success.
MW Law transforms challenges into solutions.
Kavish Wazirali
Managing Partner
Kavish Wazirali, born and raised in Dallas, obtained his BA from Purdue University and graduated from Texas Tech Law School in 2013. Kavish has represented buyers and sellers in all aspects of commercial real estate transactions, commercial landlords and tenants in leasing matters, and has handled several different types of title closings consisting of sales, refinances, acquisitions, and financing of various office buildings, retail shopping centers, industrial/warehouses, apartments, and condominiums.
Adnan Merchant
Managing Partner
Adnan Merchant earned his BA in 2011 from Austin College, a liberal arts college in North Texas. Adnan then earned his J.D. from Texas Tech University School of Law in 2014. He focuses on the intersection of business and law and specializes in assisting private investment funds, syndicated real estate funds, and startups with structuring and navigating private placement and corporate finance deals.
Jennifer Chacko
Associate Attorney
Jennifer Chacko hails from Michigan and earned her BA and J.D. from Wayne State University in Detroit, Michigan. After practicing real estate law for over 5 years in Michigan, she moved to Texas in 2012 and represented major banking institutions in foreclosures and evictions proceedings. Jennifer has experience handling judicial and non-judicial foreclosures, evictions and eviction appeals, as well as various other types of litigation matters.
Our Offices
1601 Elm Street, Floor 33, Dallas, TX 75201 (Main Office)
1900 Market Street, Floor 8, Philadelphia, PA 19103